Why Google My Business
WATCH VIDEO ABOVE
Google has always had a strong interest in
helping small local businesses to make a qualitative leap in the market
, especially in recent years.
In fact, although before there were numerous tools and opportunities for owners of small businesses to promote their business through this search engine, often the process was not easy to manage.
As mentioned, there were many choices:
Google+, Maps, Google Places my Business
;
in short, a
variety of profiles
that the employees of the various companies had to take care of to attract new customers.
To solve the problem, in 2014, the search engine
put these applications together
in a single tool, calling it Google My Business;
from that moment it was much easier to manage the profile of a company and provide all the information that users need.
The added value is that
the service geolocates the search
, so the user who will get certain results from the
keywords entered
, may be just what will become a future customer.
What is Google My Business?
When you enter the service home page, the first thing that the search engine emphasizes is the
free use of it
.
This is the feature that allows
all companies to use them
, the only criterion is the knowledge of the service itself;
this is why it is useful to discover it together.
GMB is basically a platform that allows you to
enter all the strategic information of your company
such as:
photos, maps, contact information, opening hours and
user
feedback
.
The latter are grouped by the search engine
into a single tab
and they are immediately visible to those who do certain types of research.
Google is able to understand the purpose of a search: if you look for the word
"construction company" the results will be geolocated
much more than if they insert
keyword
as "book".
From this point of view we can understand the importance of enrolling in the service.
In this way
the presence of your online brand will be much stronger
and people will be able to find you better, thanks to the
essential information for those looking for reality just like yours.
How is GMB used?
One of the criteria always pursued by Google is the
intuitiveness of the services it offers
;
this also applies to the platform we are talking about in this article.
Registration is very simple
, just follow the instructions and you're done.
However, we must not commit gross errors, so we try to explain in detail the information to be put and how to put it in the best possible way.
First of all it is necessary to create a
Google
account
by inserting an email address;
here we specify immediately that it is better to create an ad hoc address for your business rather than registering with a personal address.
This is because so you are sure to be the official card of your business, and not a fake.
Once registered, it will be possible to enter the essential strategic data:
Company name

Country /State

Address

Zip code

City

province

Main telephone of the activity

Category

Home service
One of the most important things is
the choice of images to insert in your card
: in
other articles
we have already stressed the importance of
visual elements for a perfect communication
of your business.
In this case it is essential to insert professional, high resolution photographs that identify:
The place where your business is located (maybe with a photograph of the exterior)

The products you sell

A logo or a photo of your staff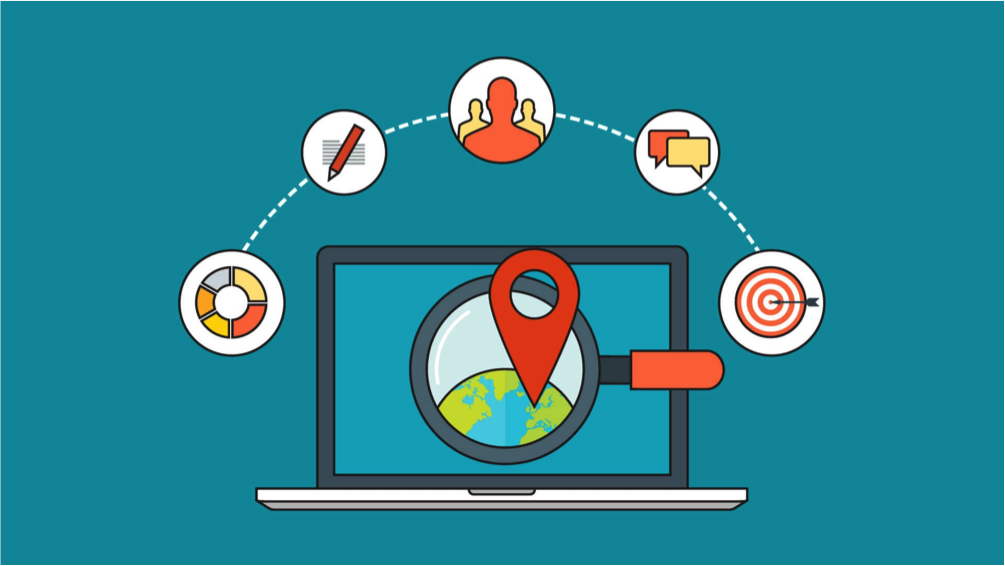 How to have an extra gear
Obviously, to stand out from the competition it is not enough to do the bare minimum, but always put your own personal touch and support what users like and Google itself.
Let's see what it is useful to focus on to get the most out of GMB.
The description counts:

after making sure you have entered all (but all) information about your business, so that people can get an accurate idea of who you are and what you do, focus on the description.

Your GMB card is like a powerful

virtual business card but it does not work if it does not attract users

: there are many businesses using this platform, even if in your area the competition may be less.

In any case the description must be

clear, exhaustive and catchy

, to be really effective.

In this sense it is always better that the

text is optimized in terms of SEO

: the right keywords, the appropriate layout and

links to your website

I'm an extra gear.

The reviews

of users should be managed carefully and we must try to avoid not only the negative ones, but also the false ones.

Getting verified reviews

is important for many reasons: increasing

brand credibility

, being

better indexed

and, thanks to Google My Business capabilities, being able to see the stars and average user ratings on the search network.

Often having a good average rating can mean everything.

Studies have shown that

97% of users read online reviews on local businesses and 90% of these are influenced by both positive and negative opinions

for their purchase decision.
Monitor the statistics
Like all truly efficient online activities, one of the things you should never forget is
data analysis
.
This activity can take time but must always be the basis of the online presence of any company.
On Google My Business it is very easy to access
insights and statistics about your local marketing strategy
.
It is important
to be able to constantly manage and optimize your online presence
and GMB provides the tools to do so.
One of the fundamental possibilities is to monitor the way in which users have come to visit your page;
the possibilities are two: did they do it directly or did they arrive after looking for a specific product or service?
The answer to this question is interesting because it
can make us understand if our branding strategy is working
(in the first case)
or if we have to implement our web marketing
.
Another statistic to watch carefully is that concerning the behavior of people in looking for our business: how important is the Google card?
How much do the maps affect?
Moreover there are all those aspects concerning the actions of the public that has come into contact with the GMB card;
here you can see:
how many people
have visited
your website
how many
road information was
required to reach your business / store
how many have
viewed your photos
The possibilities are many and a constant study of these data allows you to adjust the aim and overcome the difficulties that can be encountered on the web.
The overview that we wanted to give in this article focuses on the potential of an
interesting platform for each type of company
, especially those
operating locally
.
Knowing the mechanisms and the dynamics that regulate such an effective instrument seems o us very important and for this reason,we have written thinking of all of you,
entrepreneurs and building professionals that you are entering or want to maintain an online leadership position
.
Let Us Set you up for free call us 954-394-4980